#13-20 Guardians of the Amazon … Indigenous Women Rising
It was 1920 when the first international oil corporation entered the Amazon region. The struggle against destructive extractive industries has been passed down from generation to generation among peoples of the rainforest, meeting violence not only from the industries, but also governments and the church. They sometimes achieve remarkable victories, and they are determined to sustain their culture and way of life, as well as life on earth.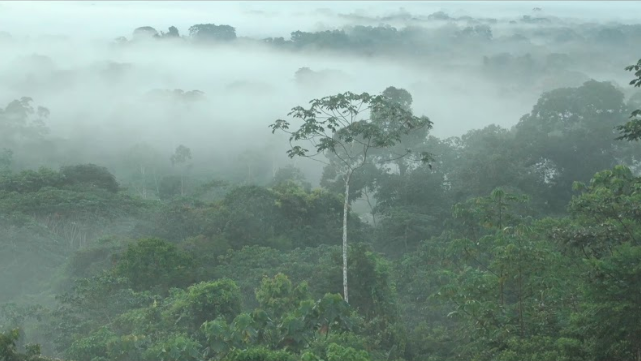 Host(s): Sandina Robbins, Frieda Werden
Featured Speakers/Guests: Gloria Hilda Ushigua Santi, President of the Sapara Womens Association in Ecuador; Aura Benilda Tegria, Legal Counsel to the Uwa people of Colombia; Kandi Mossett White, Native Energy & Climate Campaign Coordinator, Indigenous Environmental Network; Leila Salazar Lopez, Executive Director of Amazon Watch

Credits: Adapted from Women Rising Radio #35, produced by Lynn Feinerman; Narrator, Sandina Robbins; Translation Voiceovers: Leila Salazar Lopez, Moira Birss; Audio Engineer: Stephanie Welch; Original Music:
Maria de Lime Dorsey; update and adaptation for WINGS by Frieda Werden.
Photos, courtesy Women Rising Radio. Woman in photo is Gloria Ushigua.
https://drive.google.com/file/d/1kUj_t78uqFPXkvzkRoAY5Vsgvpewsyx1/view