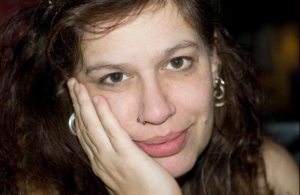 Mindy Ran is an Amsterdam-based freelance journalist/editor/documentary and programme maker/producer. Mindy Ran is currently Production Editor of INTERVENTION, a journal on psychosocial interventions for survivors of war, trauma, disaster and torture, as well as freelance for the International Trade Union Confederation (ITUC) website: EQUAL TIMES (www.equaltimes.org) and the WOMEN'S INTERNATIONAL NEWS GATHERING SERVICE (WINGS, www.wings.org).
As well as text editing INTERVENTION since 2002, she has also edited Candace: Invincible Women of Ethiopia for the Ethiopian Millennium Foundation (SEM) in 2007 and a series of MANUALS for the War Trauma Foundation, including: Narrative Theatre Manual (Dr Yvonne Sliep, 2009), On the Road to Peace of Mind: Training of Psychosocial Trainers (Nancy Baron, 2009), Comprehensive Psychosocial Approaches to Healing Communities: A guideline for community workers in Burundi (2011), and Collective Healing: A Social Action Approach Guidelines for follow-up on Narrative Theatre (Dr. Yvonne Sliep, 2011). As well as the Best Practice Handbook for the INTERNATIONAL FEDERATION OF JOURNALISTS on Gender and Media (2009).
As a journalist she has specialised in human rights, press freedom and equality issues and has contributed features, programmes and documentaries for RADIO NETHERLANDS WORLDWIDE (1990-2013), RAPIDO TV (UK – Channel 4), BBC (Radio One, 4, 5, (UK) Scotland and WORLD SERVICE), and BBC Scotland. As well as contributing to the GLOBAL MEDIA MONITORING PROJECT on Ethics and Journalism (2005) and Reporting on Sexual Violence (2010, as part of a toolkit for journalists). She has also written guidelines on ethical reporting of GBV for the NATIONAL UNION OF JOURNALISTS (2012).
In 2014, she edited the 'Recommendations for Ethical Mental Health and Psychosocial Research and Monitoring and Evaluation in Emergencies' developed by the IASC MHPSS REFERENCE GROUP, and the primer: Culture, Context and the Mental Health and Psychosocial Wellbeing of Syrians, A Review for Mental Health and Psychosocial Support Staff Working with Syrians Affected by Armed Conflict, UNHCR (2015).
In 2013, she was awarded second prize in the "24 hours in Global Journalism" project for human rights reporting. (http://www.pressgazette.co.uk/content/24-hours-journalism-goes-global-john-dales-reveals-winners-10000-prize-fund), and in 2015 an Honorable Mention award from the International Association of Women In Radio and TV (IAWRT).
Mindy Ran is a member of both the Dutch Journalist's Association, the NVJ, and the British Journalist's Union, the NUJ. She served for 9 years on the National Executive Council of the NUJ and was chair of the Equality Council (3 terms). She represents the NUJ on the International Federation of Journalists (Gender Council, Chair for 3 terms, Co-Chair, 2 terms), ITUC Women's Committee (for the IFJ), and as a (former) member of Amnesty Trade Union Network, and the European Social Forums.