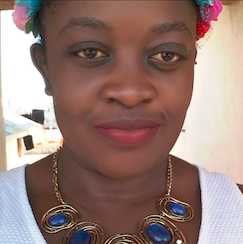 Diana Wanyonyi is a professional broadcast based in Mombasa  on the Kenyan Coast.
Diana Wanyonyi is a member and Mombasa chapter leader of Media for Environment Science and Agriculture – MESHA .
She has won several Media Awards both Nationally, Regional and Internationally.
She is a producer and feature writer.
Programs she has produced so far for WINGS are: WINGS #26-17 Moving the Goalposts, WINGS #23-17 Sex Worker Rights in Kenya, WINGS#01-17 Women vs. Extremism, WINGS #44-16 Reparations in Kenya, WINGS #34-16 Children in Kenya's Courts, WINGS #32-16 Child Sex Work Kenya.